The "Faces of Palliative Care" documentary will re-air on Saturday, September 7 at 9 am and Sunday, September 8 at 11 am on the CBC in British Columbia.  It is slated to broadcast across the country later this fall.
For many Canadians, palliative care is seen as a place where the dying are abandoned to live out the remainder of their lives in hopelessness and helplessness by a medical community that doesn't know what else to do with them  It is often viewed with suspicion and even fear by both the general public and by health care practitioners themselves.
Palliative care, however, has been transformed by new drugs and a collaborative approach, enabling comfortable and meaningful end-of-life experiences for patients and their families.
That transformation is the focus of a documentary, "Faces of Palliative Care," produced by Patricia Boston, a Clinical Professor and former Director of the Division of Palliative Care in the Department of Family Practice, and Doug Nicolle, Senior Media Producer for Providence Health Care at St. Paul's Hospital, who also directed the film.
"Faces of Palliative Care" was broadcast by the CBC June 29 in British Columbia, as part of the "Absolutely Vancouver" summer series of documentaries.
Though intended for UBC health professions students and practicing health care professionals, the documentary also was designed to appeal to a general, non-medical audience.
The documentary breaks the myth of palliative care as a place of abandonment and despair. It answers questions like: What exactly is palliative care?  How is it given? Is it a depressing place to be? Where can patients receive palliative care and how is palliative care different from other areas in medicine?
The film answers these questions through the personal stories of people who are suffering with a life threatening illness, including a woman diagnosed with pancreatic cancer who has a short time to live, and an 8-month-old at Canuck Place who has a tumour in his brain that has been growing since birth.
The documentary follows several palliative care specialists in the Faculty of Medicine, including: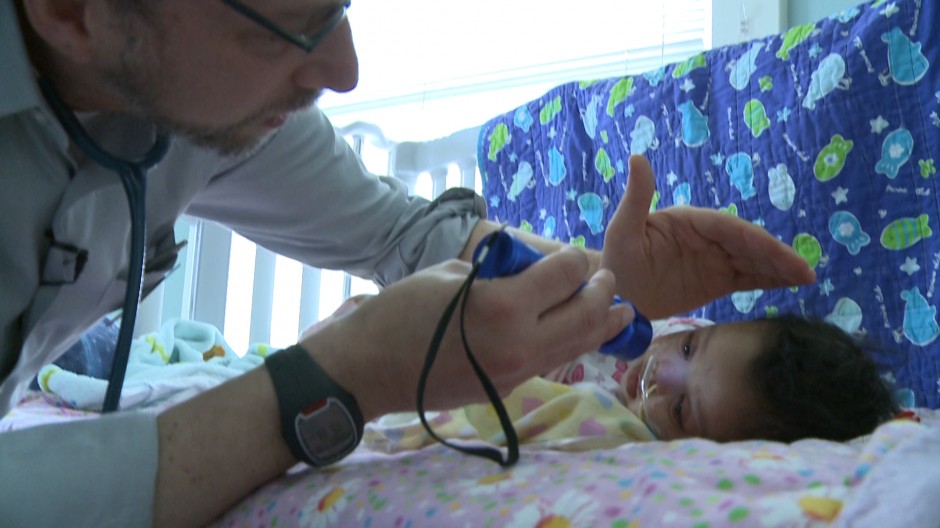 In a scene from "Faces of Palliative Care," Hal Siden, Medical Director at Canuck Place Children's Hospice and Clinical Associate Professor of Pediatrics, examines Jay Sato, an infant with a life-threatening brain tumour.
Hal Siden, Medical Director at Canuck Place Children's Hospice and Clinical Associate Professor in the Department of Pediatrics
Pippa Hawley, Palliative Medicine Specialist, Pain and Symptom Management/Palliative Care Team Leader, BC Cancer Agency and Clinical Assistant Professor in the Department of Medicine
Beverly Spring, Medical Director, Vancouver Palliative Care Home Hospice Program and Clinical Assistant Professor in the Department of Family Practice
Romayne Gallagher, Physician Program Director, Palliative Care Program, Providence Health Care and Clinical Professor in the Department of Family Practice
Alan Nixon, Palliative Care Physician, Richmond and Clinical Associate Professor in the Department of Family Practice
Wendy Yeomans, Medical Director at the Palliative Care Program at Vancouver General Hospital and Clinical Instructor in the Department of Family Practice
"Many of us who work in the palliative care field see a gap in health education and in society's awareness around care for people at end of life," Dr. Boston says. "We know that there are many myths and misunderstandings about what it is. So in this film, we wanted to try and answer  some of these questions through the personal stories of  people who are suffering with a life threatening illness, as well as families and caregivers who have generously shared their experiences of palliative care. These actual portrayals of people's experience convey human truths that complement and perhaps even go beyond what we might read in a book on palliative medicine, in that we see instances of the range of care in various settings, such as hospitals, hospices and patients' homes."